SAVE WHEN YOU RESPRAY YOUR
FURNITURE
Is your furniture looking rundown and in need of a paint job? Are you thinking about doing it yourself? If you are, please don't hand paint your furniture ! You just should not do it!
Hand painting furniture just does not work for the longterm. Generally the finish is rough and after a short while it starts to come off. On the other hand, Spray painting your furniture gives you a smooth,silky and long lasting finish.
Are you tired of your old and outdated furniture pieces? Do you want to hold on to them for some sentimental reason and make them look presentable? Are you looking for some ideas that could transform your old furniture to fresh and updated versions? Look no further…
Spray painting comes with a number of advantages. In spray painting, a device is used to spray a coating through the air onto the furniture surface. You are assured of a smooth finish that is faster than a roller or a brush. Sprayers atomize the paint into a fine mist that coats the furniture's surface.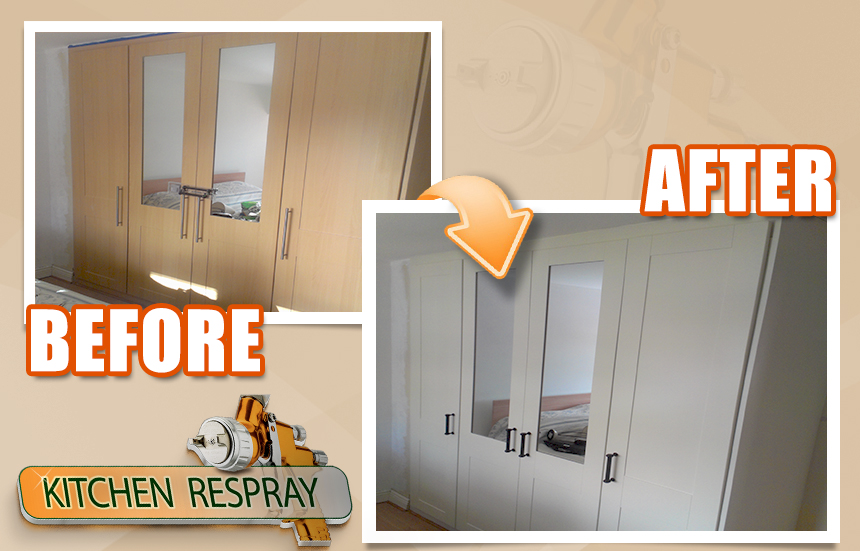 Respraying your furniture can be the ideal way to make your existing furniture seem new without going through the hassle of replacing it. We are a leading furniture respray company- number one, to be precise – in Ireland.
Question: Does your furniture pieces have some minor damage? Are you thinking about buying new furniture instead of painting the furniture pieces? Wait on this decision until you speak to us. Purchasing new furniture may not be necessary.
Answer: We have the experience to perform some light repairs on furniture that has minor damage. When we are able to do this and spray paint your furniture to look like new, we save you as much as 50% over buying new furniture.
Problem: Paint that would buy in the store near you may not be durable enough not to crack, chip, or flake off with normal wear. It may also show wear marks easily.
Solution: Allow us to spray paint your furniture and we will use two-pack paint that is factory quality and contains hardener. This will prevent any chipping, marking or other durability issues from happening. The spray finish beats the hand painted finish by miles as far as durability is concerned.
Painting at home can make a huge mess for you to deal with on your own. In addition, you have to buy more than just paint to get the job done. There are drop cloths, paint, brushes and more that you have to purchase to complete the task.
We keep the mess all at our place instead of you having the mess at your house. We also have specialised equipment to spray paint your furniture in the best possible manner.
We are the only company to give a lifetime delaminating warrantee.
Don't you think an alternative that would help you to retain your old furniture and save a reasonable amount of money – almost 60% of the cost of replacement furniture – would be a better step to take in the circumstances?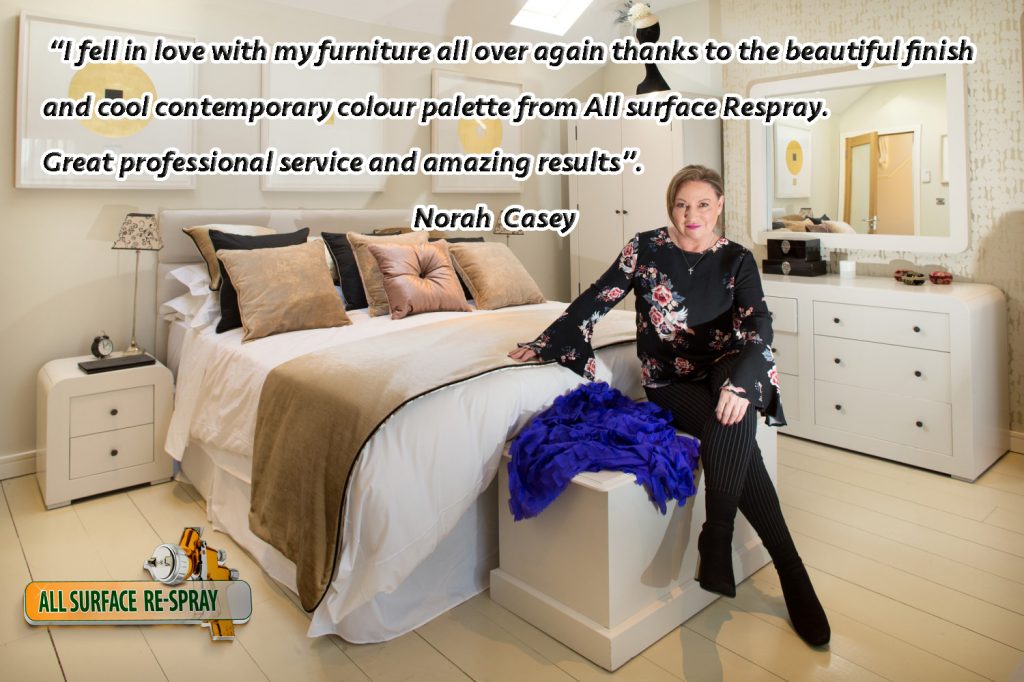 You can save over 50% when you ReSpray your furniture
Get a quote to Respray your furniture at 083 8355583