How Do You Benefit From Respraying Your Kitchen
Most home lovers will readily agree that the kitchen is among the most essential parts of any home, or perhaps some of them might want to accord top priority to the kitchen over other parts. No home can be called fully ready until the kitchen is ready for use. It is not unusual to see a homemaker heading in the direction of the kitchen first to see if it is impressive and user-friendly when buying a new home; Not surprising because that is where the health of the whole family begins. There is no way an untidy and ill-kept kitchen can guarantee hygienically prepared food for the family or for visitors.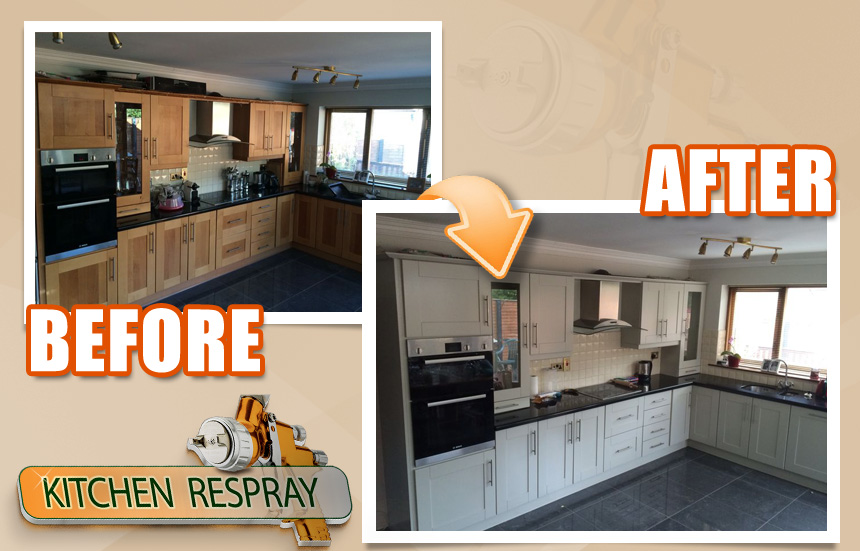 There was a time when you had to make do with the type of kitchen you had. You would manage with unsightly countertops, creaky, stained cabinets and drawers with knobs coming off, etc. Getting people to attend to small complaints was not easy. You would continue working in such a kitchen until you had saved enough to overhaul the entire place with new fittings and fixtures. This would make your purse many times lighter despite the fact that you got a sparkling new kitchen in the bargain!
Times have changed now and you do not have to replace all the fittings and fixtures to get that new look for your kitchen. Transforming your kitchen has become simpler and quicker with kitchen respray at just 20-25% of the cost of replacing the old, unusable and jaded parts. By doing so, you are able to save a sizeable amount and get a fully refurbished kitchen you would love to work in. Moreover, if you can hire a company that is the best in the country to carry out the transformation of your kitchen, wouldn't you think it is too good to be true?
Kitchen Respray is the only company in Ireland to give you the kitchen you are looking for at an affordable cost. Please visit our website and have a look at the "before and after images" before you decide to entrust the task to us. Cost alone should not be the guiding factor, but the quality and durability of the work too. To that extent, no company in Ireland can match our competence and price. Our large clientele earned over many years stand testimony to the quality of service we offer. Email or call us for an appointment right away.

Philip Mckinney owns and operates one of the largest and most successful kitchen respray companies in the industry. He essentially coined the term "kitchen Respray" when he purchased the domain kitchenrespray.com in 2010.  He has developed most of the "best practices" and industry standards in the Respray sector. Philip has written hundreds of articles on every aspect of the business and processes including the wider scope of the respray business in general like PVC respray, Bath respray, furniture respray, worktop respray, and repair.